Sarah Beetson Playing Cards - Excrete "X" Rated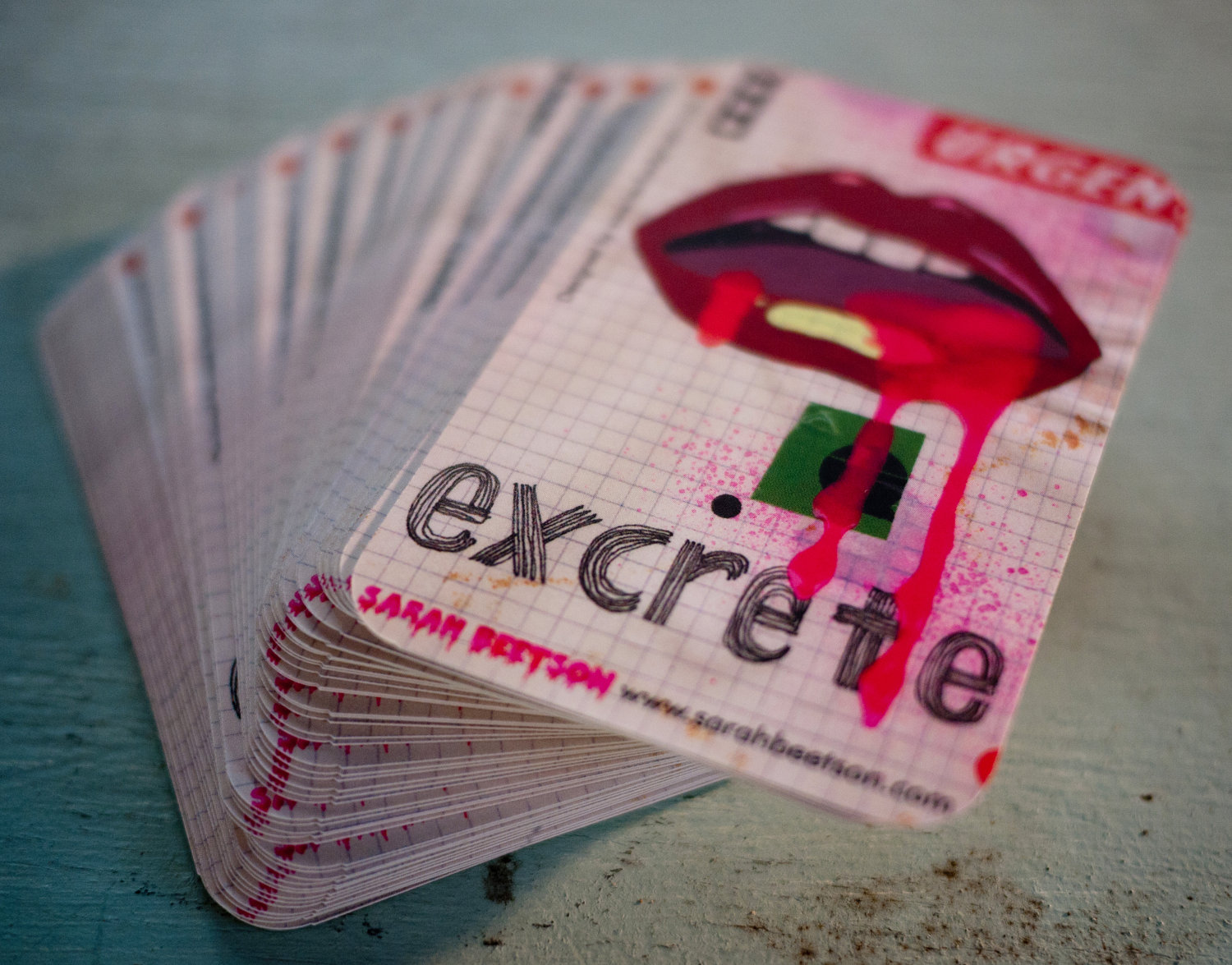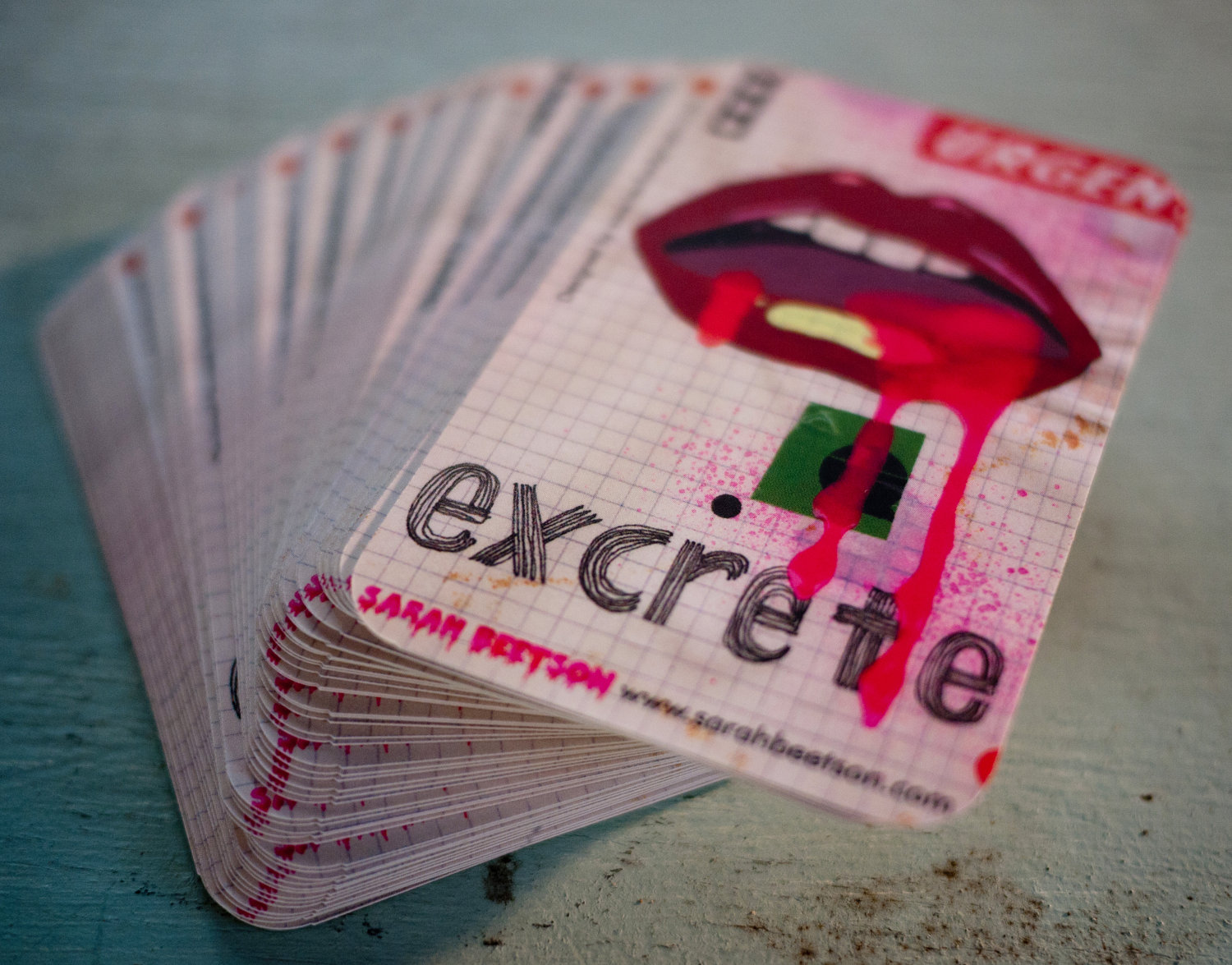 Sarah Beetson Playing Cards - Excrete "X" Rated
In 2008, graphic designer Becky Edgington and I created 2 limited edition packs of playing cards featuring images from my exhibition "50 Bucks: Bring On The Sluts". The images were selected from almost 500 small artworks I created on moleskine paper, inspired by vintage pornography and a trip to Japan. Pepsicola donated a vending machine which I customized with illustrations and adjusted to vend the artworks in a Pepsi bottle at $50 a pop.

The exhibition was a great success, touring Melbourne, London, Portland and New York, and by the time the exhibition run was over all of the original playing cards were sold.

Ever since then, people have been asking me to create new packs of the cards. With respect to the original limited run and the wonderful people who bought those first packs, Becky and I have created 2 all new packs showcasing a selection of the 437 other "Sluts".

This pack is "X" Rated - it's a little bit naughtier than my other pack - and definately the right choice if you are looking for nudey boys, and generally ruder girls. If you'd rather have slightly more conservative erotic cards (no in-your-face genitalia) - please see my listing for the "R" Rated pack.

Each pack of cards is individually sealed in shrink wrap and printed on delicious coated heavyweight matte stock which is a delight to play with as the cards slide over each other nicely and do not stick :)

The really special thing about these playing cards is that EVERY SINGLE ONE CONTAINS A DIFFERENT ILLUSTRATION (or 'Slut' as I like to call them). They are a great way to unbalance your poker opponent, or add a cheeky sparkle to any cards evening!