Sarah Beetson Digital Print Scoop Neck Tee - Sarah Timeline Print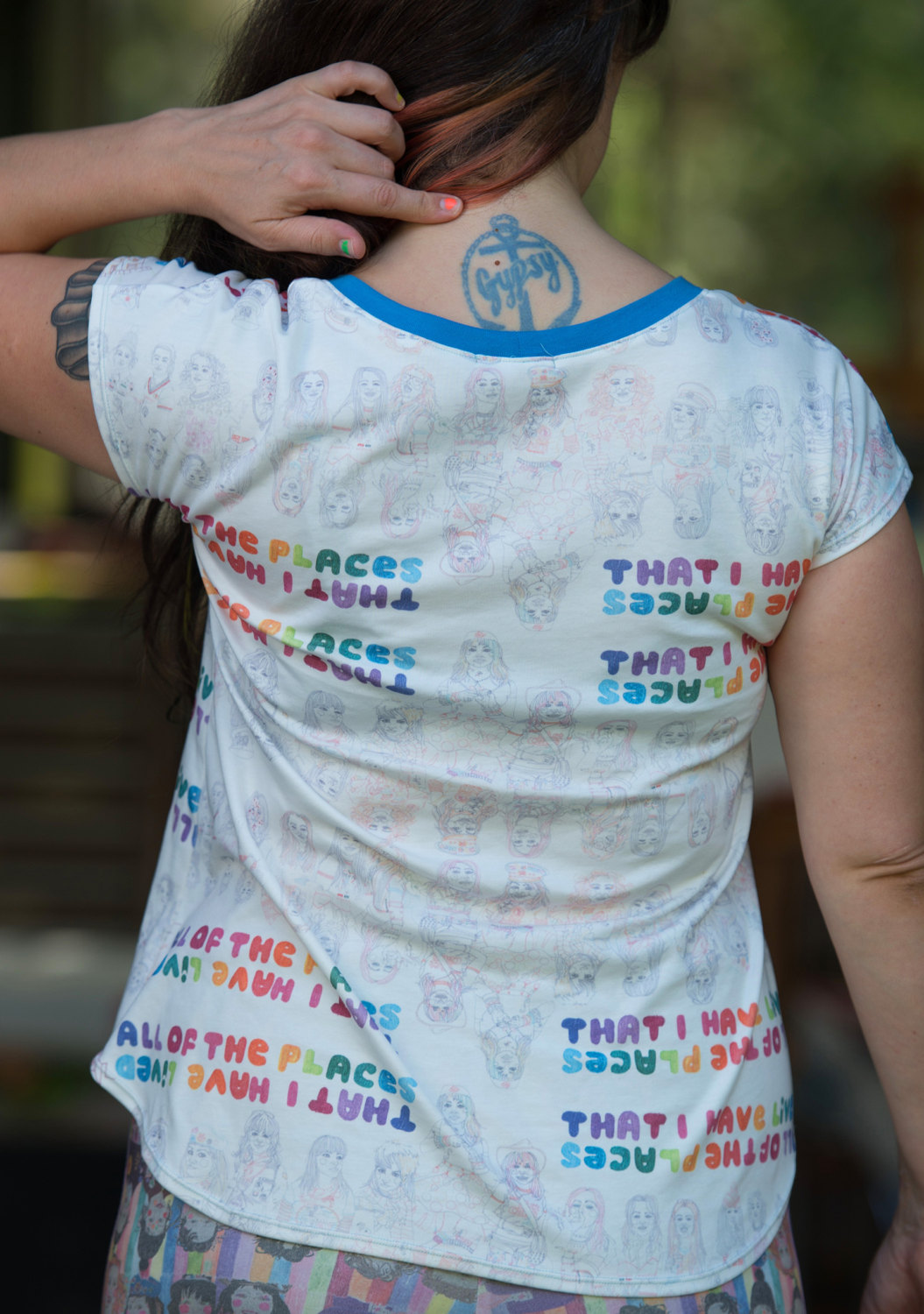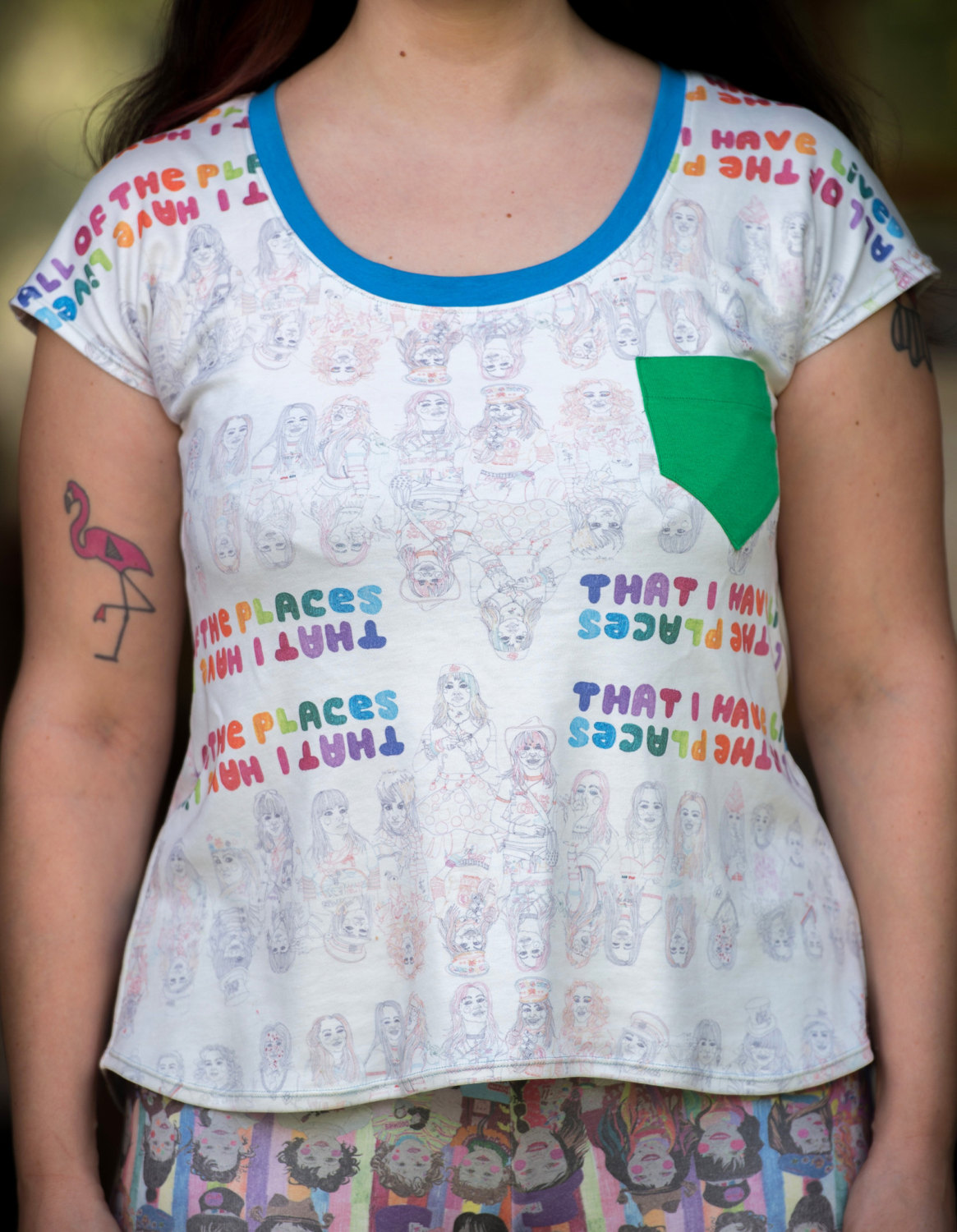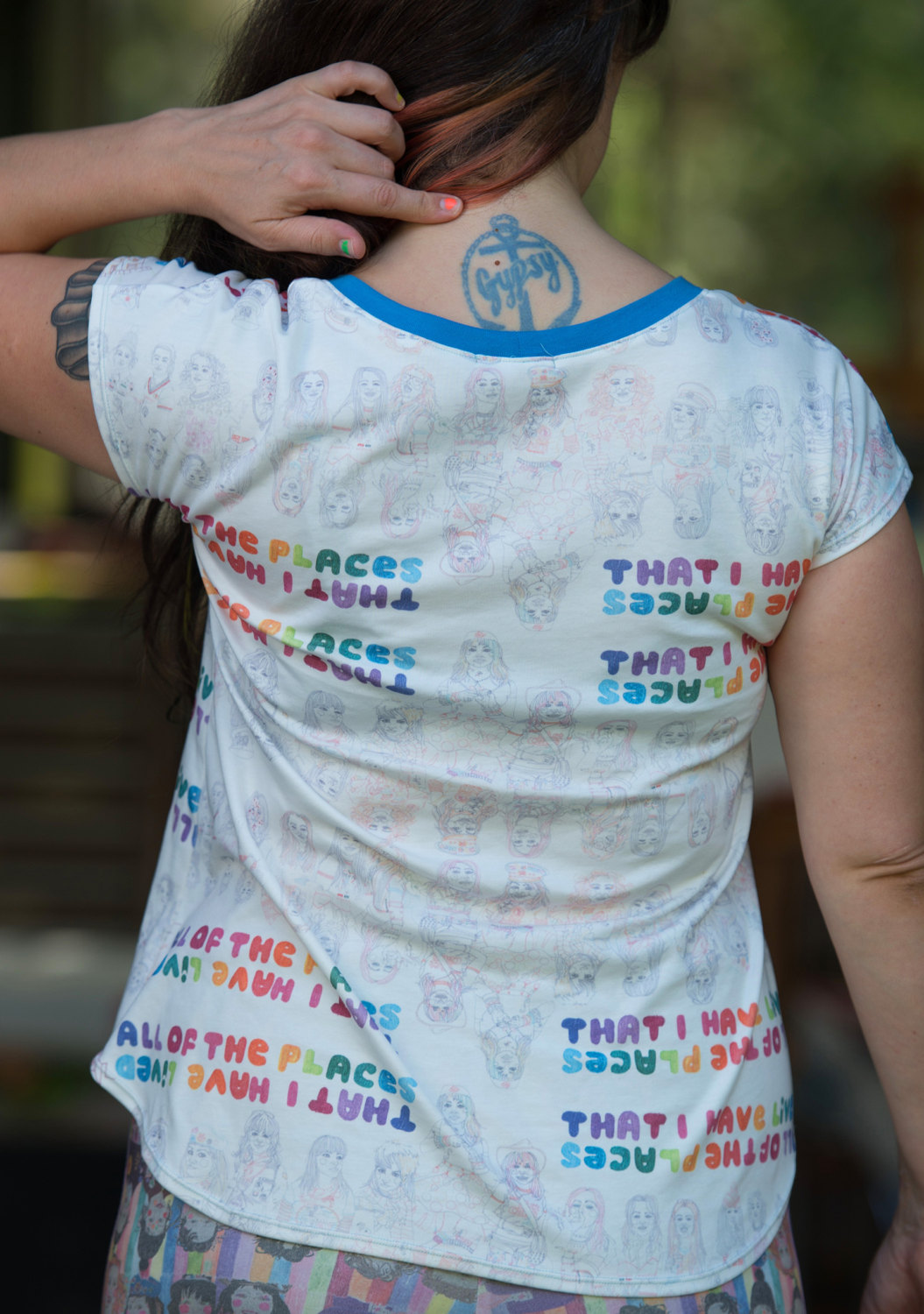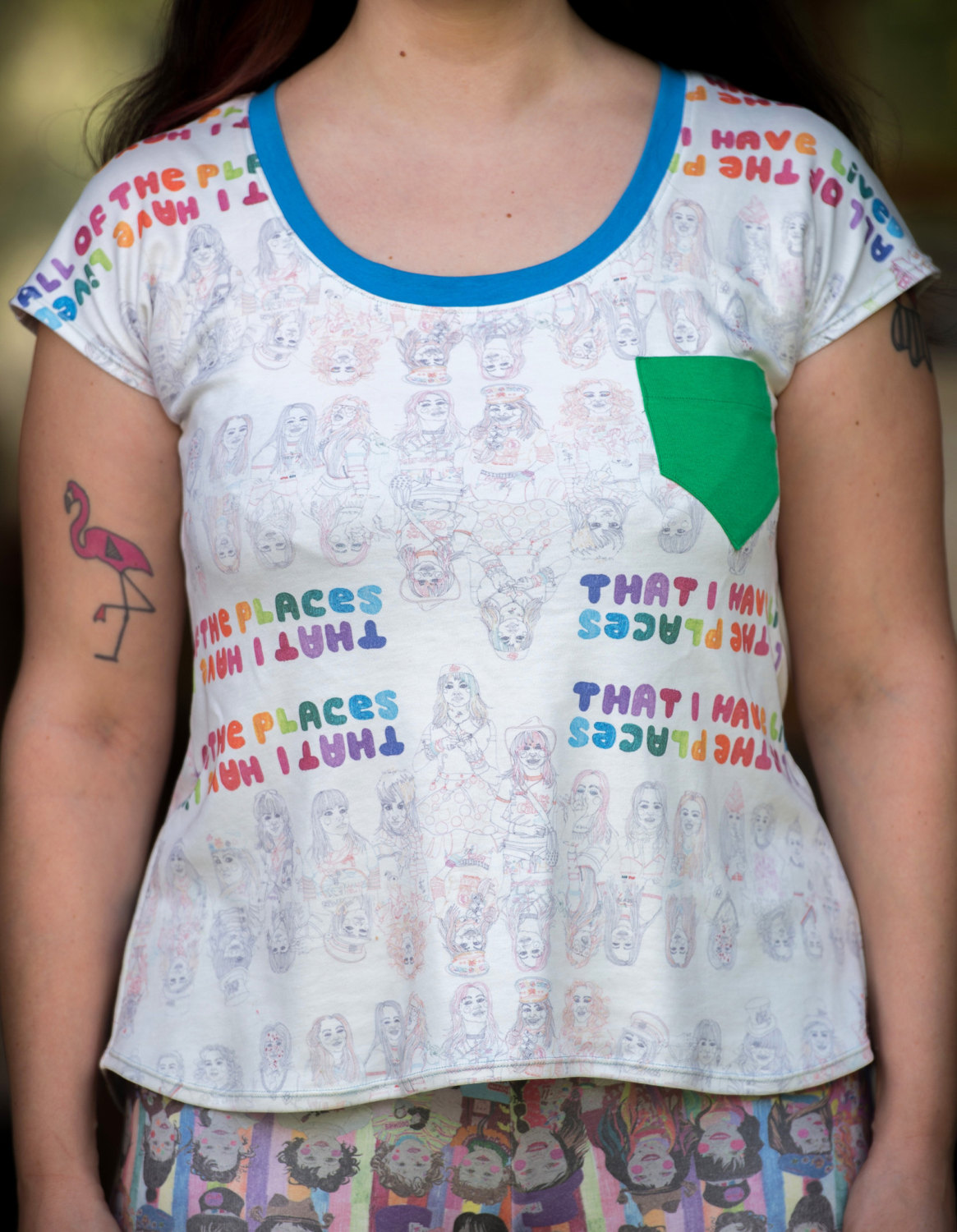 sold out
Sarah Beetson Digital Print Scoop Neck Tee - Sarah Timeline Print
This Sarah Beetson Digital Print Tshirt was hand made in Australia, designed and sewn by the brilliant Miss Amy Lane, using fabric created by myself from my own illustrations and printed in the USA.

It is 100% soft cotton jersey, and comes in one size only. The models shown wear UK/AUS dress sizes 8 and 14, [EURO 36-42] which is roughly the size range the tees accommodate (and yes, the models are Amy Lane and myself!). The scoop neck and flared hemline flatter both slim and curvier body types.

There are several detailing options - choose from the following:
Green Collar with Orange Pocket
Orange Collar with Blue Pocket
Blue Collar with Red Pocket
Blue Collar with Green Pocket
Red Collar with Green Pocket

The print comes from my most recent solo exhibition: "All of The Places That I Have Lived", and features a timeline of self portraits from birth to date. The tees were created by Amy and I especially for the inaugural Supergraph Graphic Arts Fair at The Royal Exhibition Centre, Melbourne, and only 5 were made.