Needlecord and Cotton Digital Dream Print Tote Bag by Sarah Beetson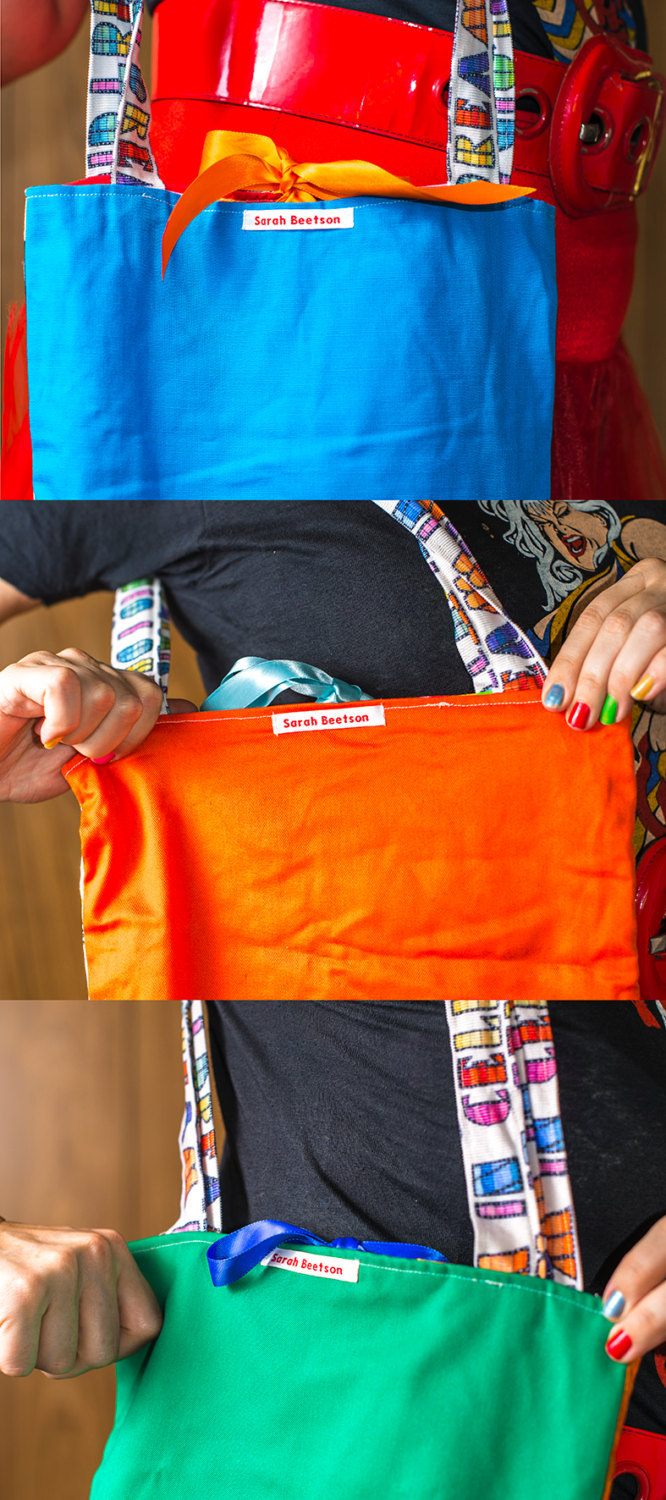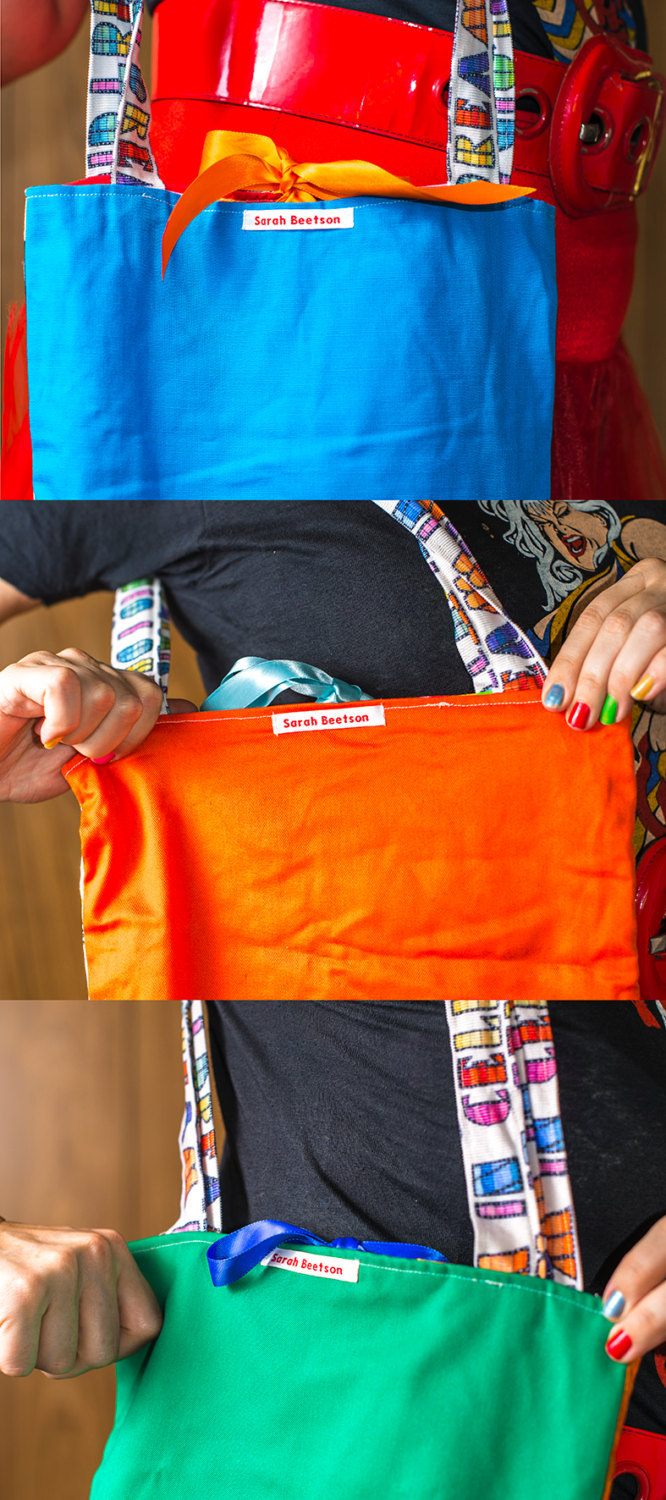 sold out
Needlecord and Cotton Digital Dream Print Tote Bag by Sarah Beetson
This colourful tote bag is roomy enough to carry your ipad, as well as all your handbag essentials!

It is made from 100% cotton and 100% cotton needlecord, digitally printed with artwork by Sarah Beetson. Choose from "Fame" (orange back), "Elephant Man" (green back) or "Animal Kingdom" (blue back) designs.

These unique, 1-of-a-kind bags are handmade in Australia, and the fabric is digitally printed in London. There are only 3 available!

The lining in all 3 bags is a fun vintage rainbow stripe cotton jersey, and there is a handy inside pocket for an iphone, lipstick, small change or wallet.

The bag comfortably accommodates an ipad and is fastened via a bright ribbon bow.

Please also see my listing for Silk Velvet Digital Celluloid, and Silk Velvet Digital Billy Print Clutch / ipad case by Sarah Beetson.