Limited Edition Sarah Beetson Sarah Print Tshirt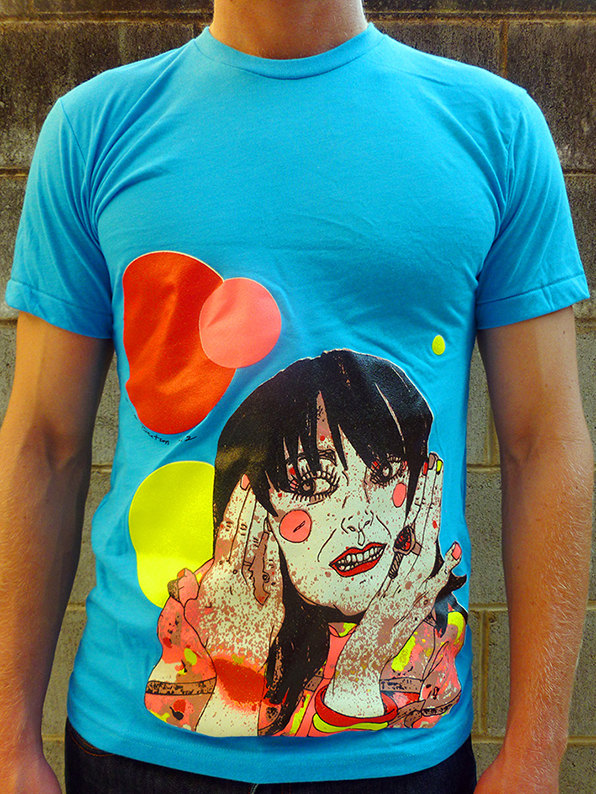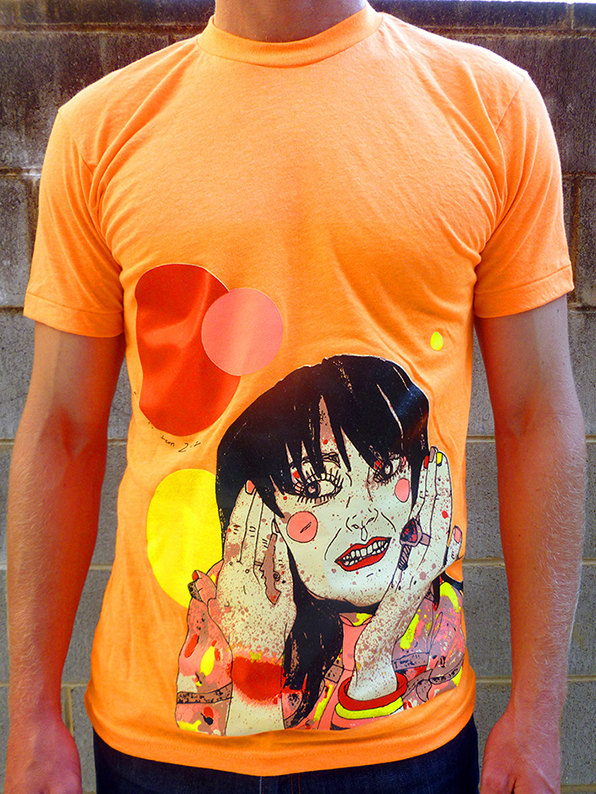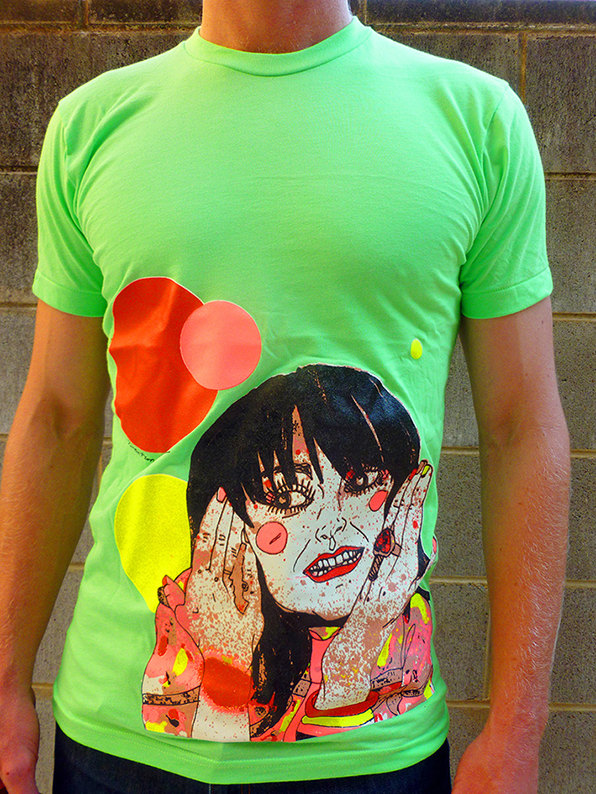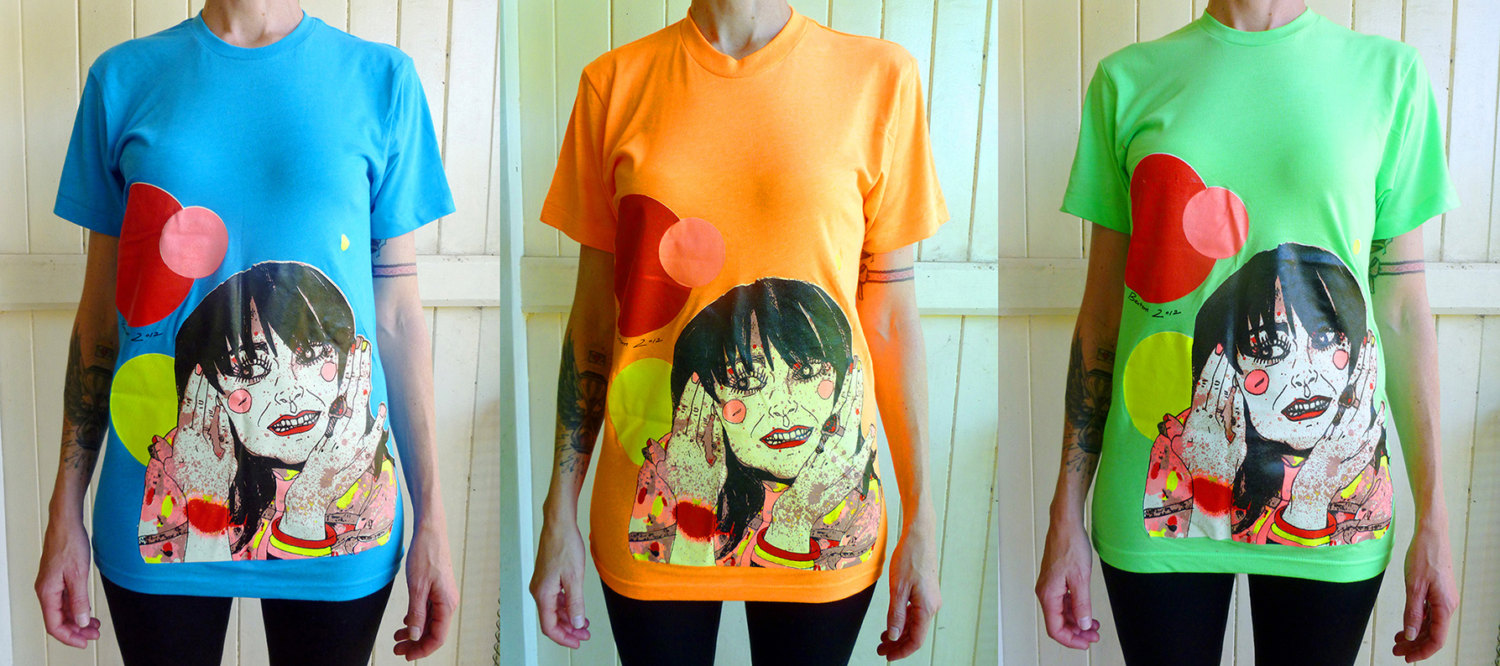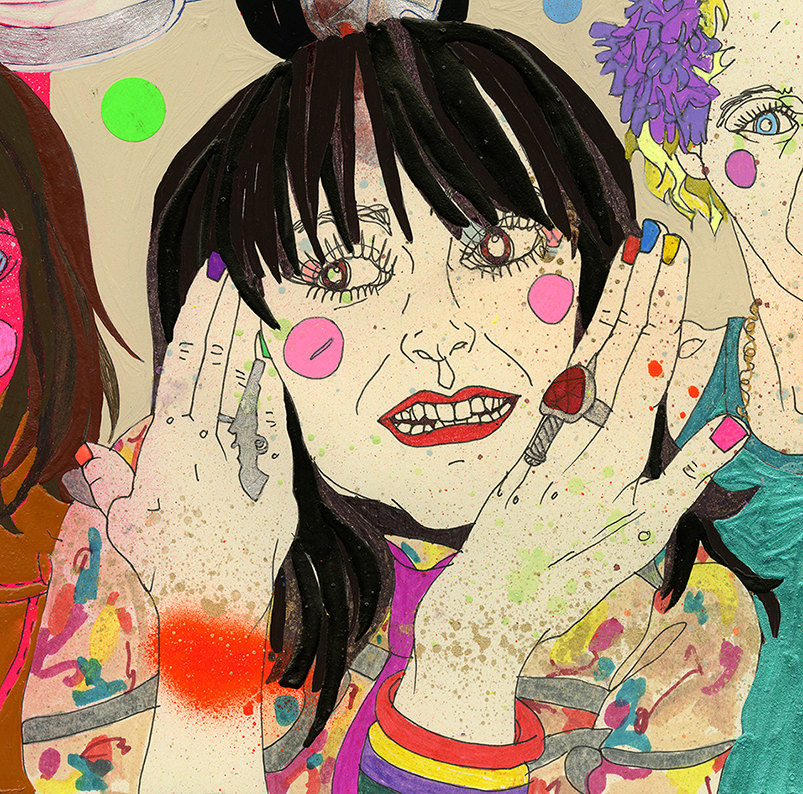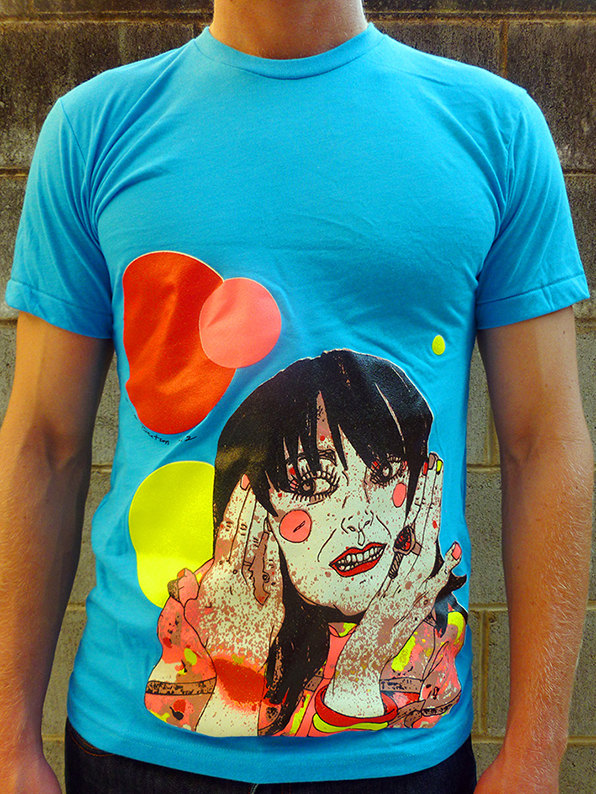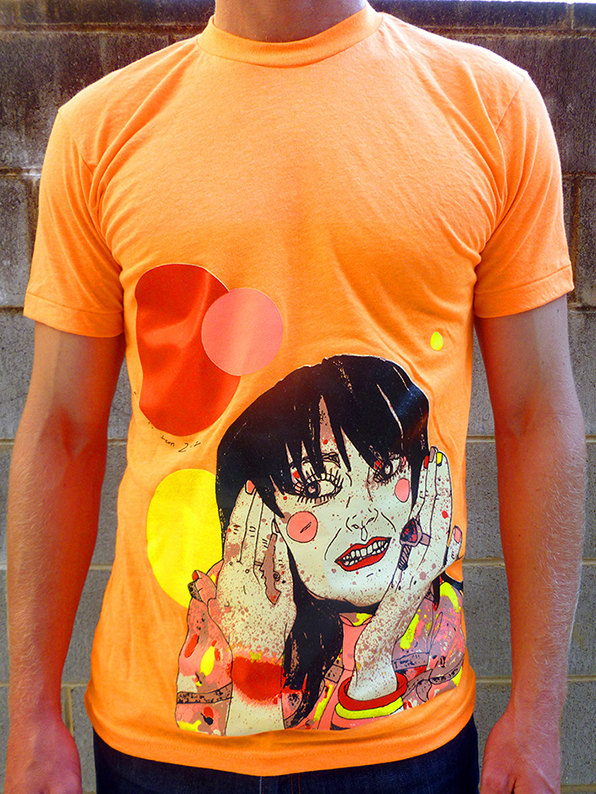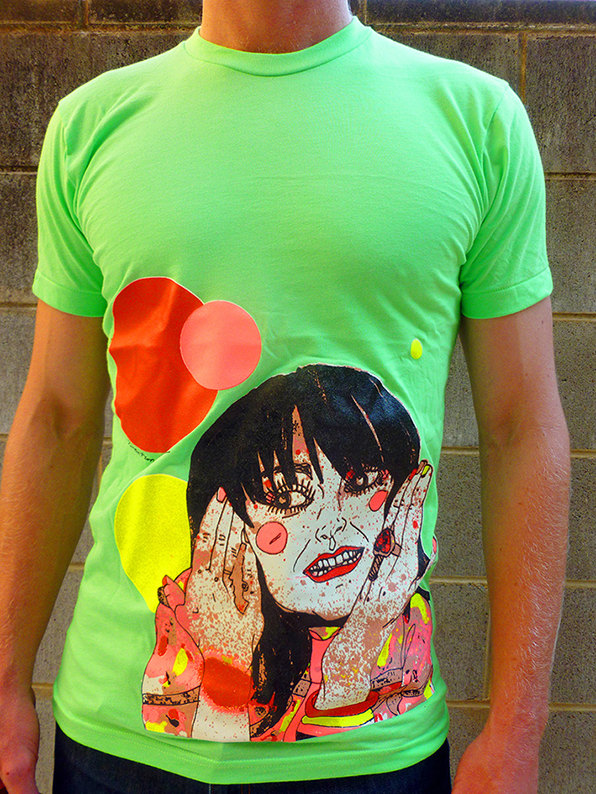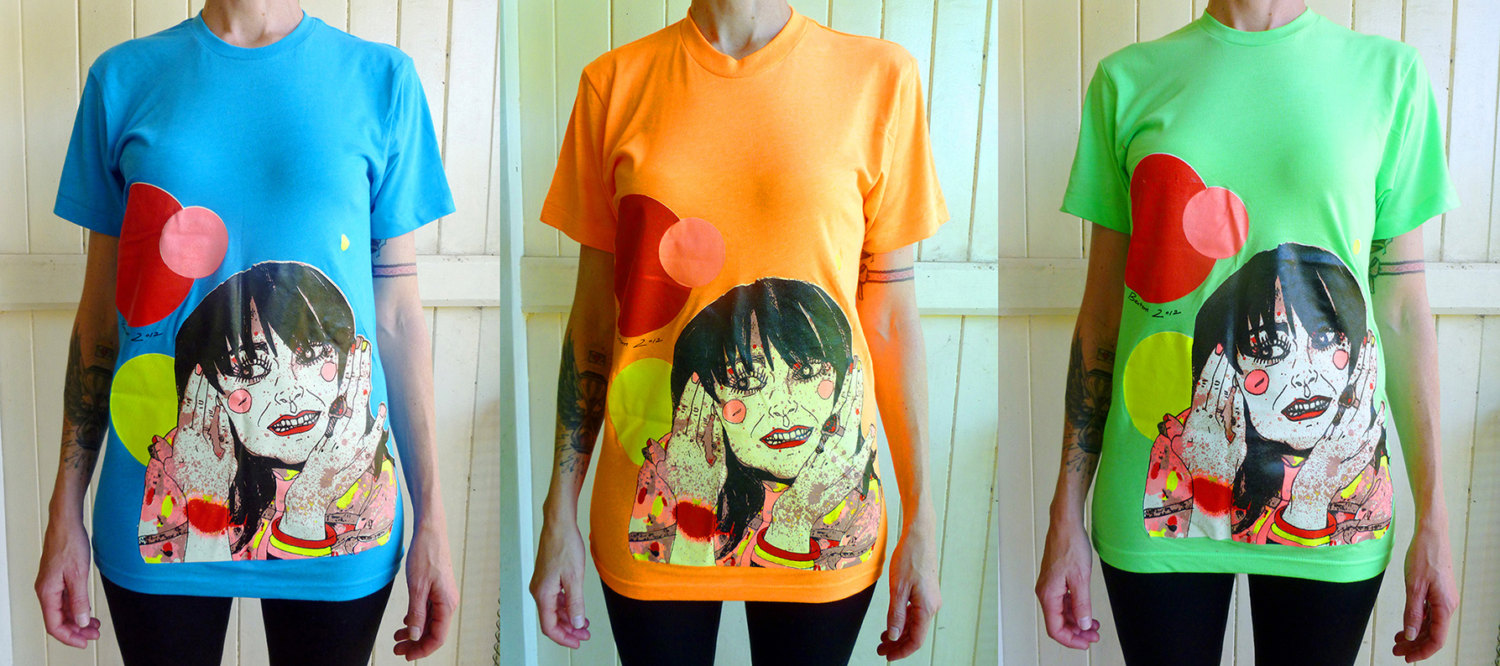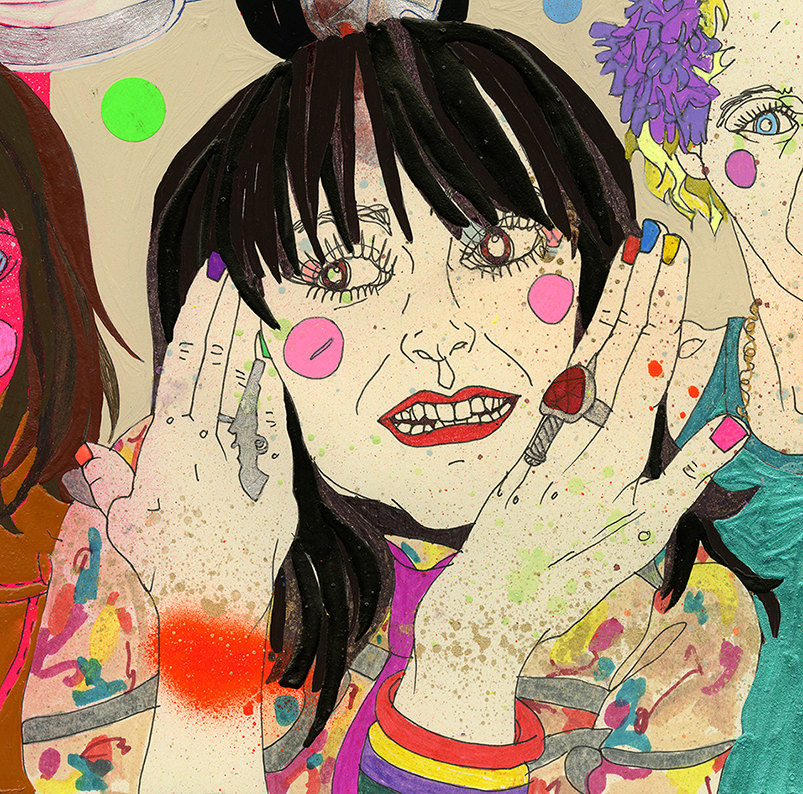 sold out
Limited Edition Sarah Beetson Sarah Print Tshirt
The Limited Edition Prince tshirt was created for my Pick Me Up 2012 tshirt collection, at Somerset House, London UK. The illustrations were adjusted for screen printing in 6 colours by the awesome Straightjacket Press in Newcastle, NSW. They were printed onto acetates and applied to the screens, before being painstakingly hand-screened by Rob and Michelle. I was living in Newcastle at the time, and able to be onhand at the studio to watch and assist with each phase of the printing process.

All the shirts are American Apparel neons, in beautiful fine American grown cotton. The Sarah Print comes in neon blue, neon green and neon orange. The really special thing about the process for me is that unlike with CMYK or digital printing, Rob and Michelle were able to use fluroescent inks, and by alternating colours between water-based and oil-based inks, they were able to replicate a lot of texture within the images. The colours are AWESOME!

The print run was all done in Newcastle, NSW, Australia. The shirts are ethically sourced from American cotton and sewn in downtown LA, and there are no sweat shops or slave labour in any stage of this production. As this is a hand screened process - nothing is done by machines, and it results in each shirt varying ever so slightly from the next. This is about as luxuriantly unique as a tshirt gets! And we made just 15 of each design, unisex sizes XS, S, M, L and XL. There are just a handful left from the one-off print run.

Please also check out my listing for Prince Print tshirts, available in neon pink, neon yellow and orchid purple.