Light as a Feather Leather Booties EURO 38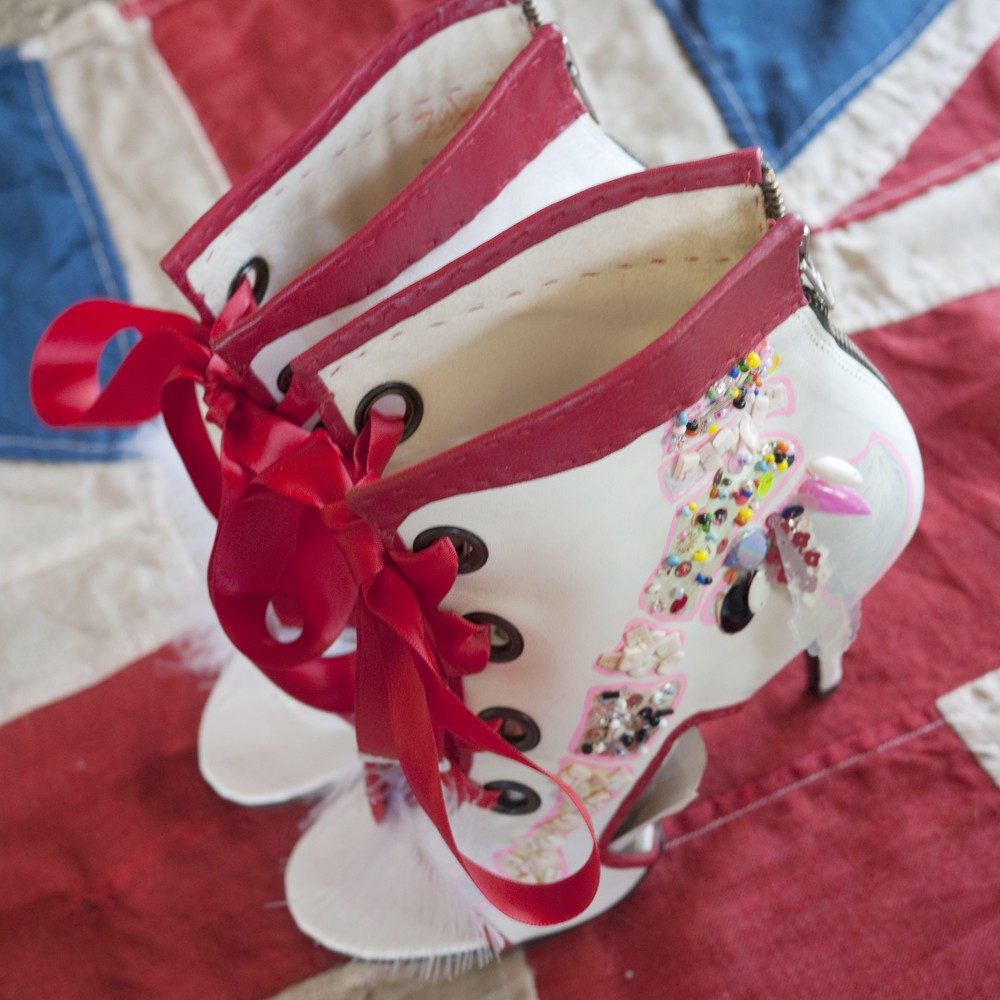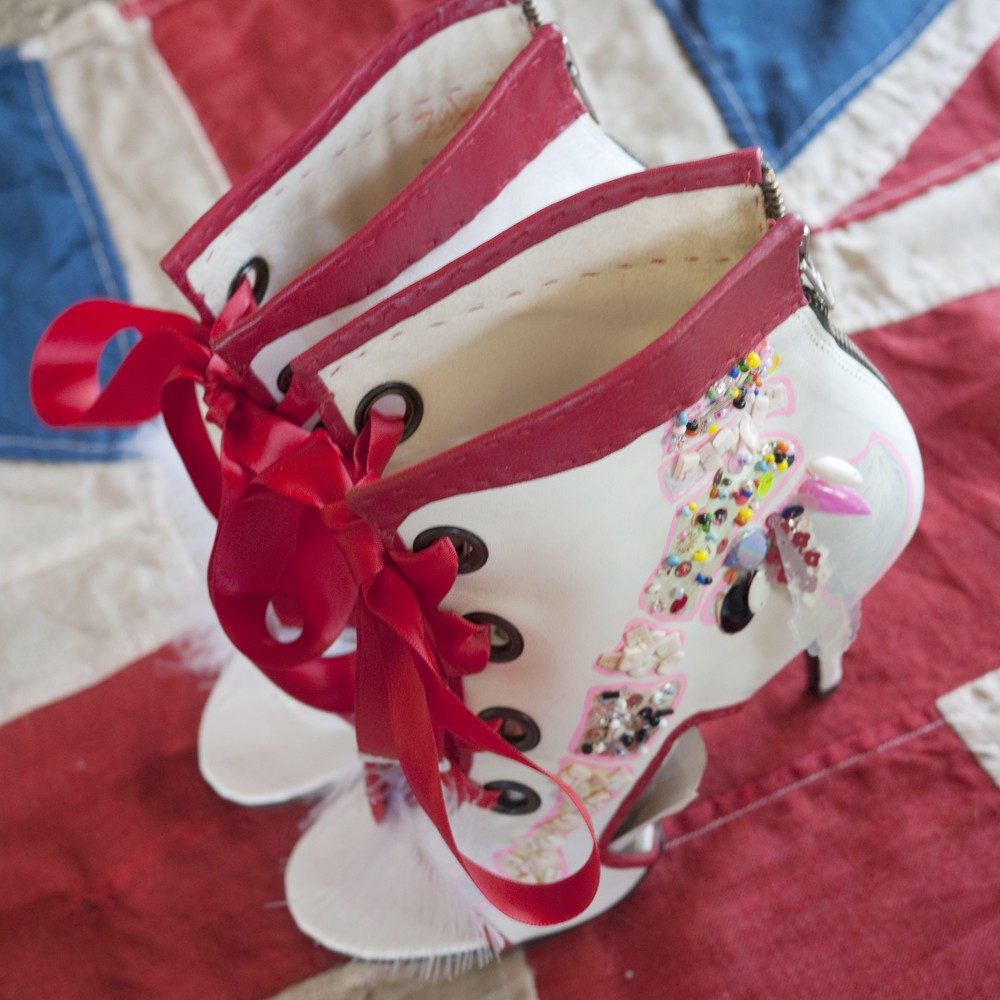 sold out
Light as a Feather Leather Booties EURO 38
Light as a Feather Leather Booties; a wearable art collaboration by Shoe Designer Jeffrey Kubiak and Illustrator Sarah Beetson.

Re-constructed from a pair of vintage leather boots, these unique, one-of-a-kind booties are a commentary on the ideal of the impossibly thin waist, with cutaway soles, toe and sides. They are hand painted and embroidered with vintage sequins and beads, and vintage glass button and feather details at the toes. The design is based around the bones and marrow within the foot. The measurement at the heels are the approximate weight of the average feather 0.56699046 grams.

The shoes formed part of my 3rd solo exhibition "YOU ARE NOT WHAT YOU EAT", which was featured in The L'Oreal Melbourne Fashion Festival 2010 and was shortlisted for an award at Adelaide Fringe 2010.

They are made from leather, with cutaway toes and red ribbon laces. They are a EURO 38 but on the larger side due to the peep toe (I am a EURO 39 and they fit snugly). They can be laced more tightly to fit a smaller 38.